When we think about Real Estate we mostly only think about signs in the yard. Pictures online and even agents pictures posted on everything. But did you know that there are some tools that are needed when you are trying to do Real Estate? Some times we often forget that agents do have to carry around some helpful tools
Sometimes we don't stop to think about these tools. But I will tell you that there will come a time when you might need to pick up one of these helpful tools in this line of work. There might even be times when you run across a home that is boarded up and you have to somehow get the front door open. There are times when you have to drill the windows shut to keep people out. There is even a time when you will need a few of these items when you are doing an inspection on the property.
I will never forget the time when there was water running in a vacant REO property. If you don't know what that means it means Bank Owned Property. So you have a home, its vacant and the water is running out of a kitchen and the shutoff values don't work. What do you do? If you carried a plumbers key then you would go to the water meter and open the water meter with a plumber key. Then you would take a wrench and turn the water off. It's things like that plumber key that can help you save your client a whole lot of water damage if you had a key to turn the water off to prevent further damage to the walls. In the next few paragraphs, we are going to talk about a few things you should keep if you are a Realtor or Investor or even a Seller who is selling there home.
1. Pry Bar
A pry bar will always come in hand. You have to make sure that you have this in your tool kit. You never know when you have a door that want open. Or something that is close so tight that you have to pry it open. So a Pry Bar would be a great addition to your Real Estate tools.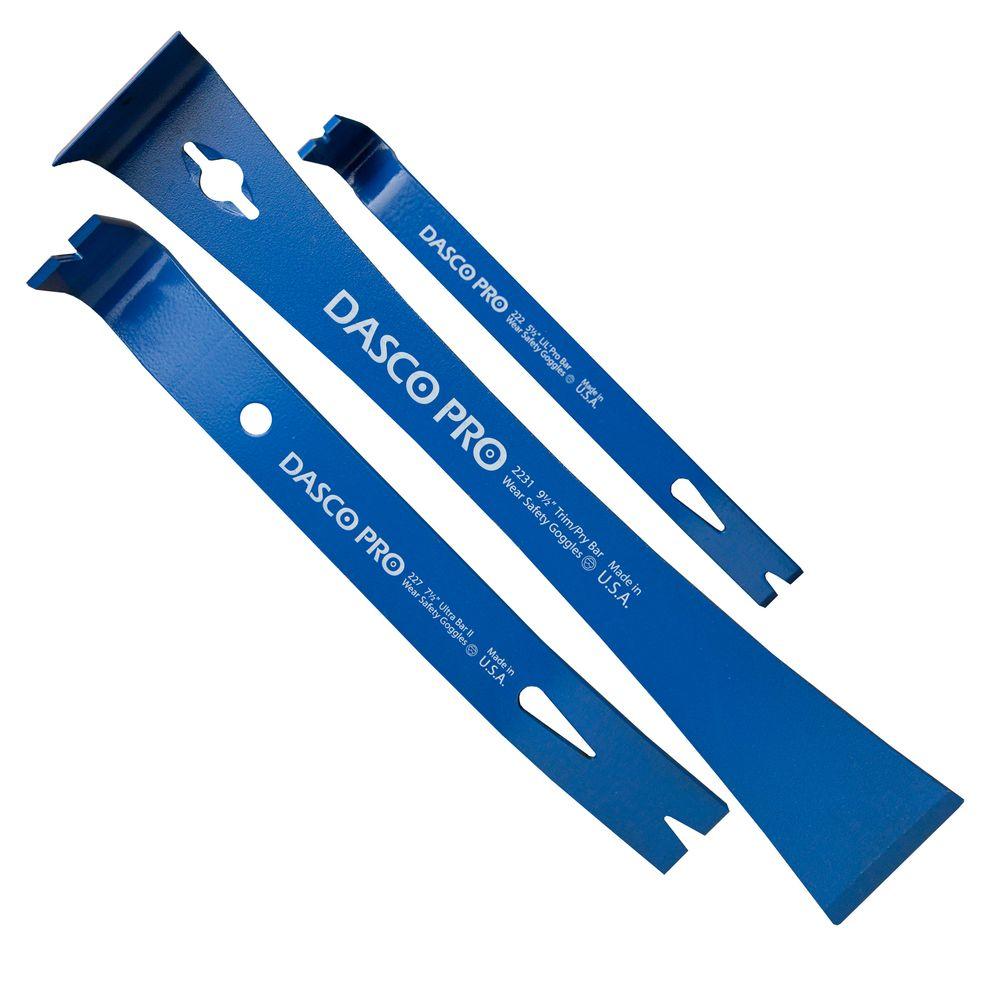 Dasco Pro Pry Bar Set (3-Piece)
out of stock
Buy Now
Homedepot.com
as of July 5, 2020 12:17 am
The Dasco Pro 3-Piece Pry Bar Set is well suited to a wide variety of prying and scraping applications. This bar kit includes three popular small bar styles that are perfect for do-it-yourselfers and pros alike. Designed in a compact size that fits just about anywhere, these bars work great for...
2. Outlet and GFCI Tester
A lot of people might not know it. But a good way to check to see if plugs are grounded is to have an Outlet and GFCI tester. When you have this in your possession you are able to find out if an outlet has a ground plug or not. This is great for sellers and great for agents who are doing the inspection and need to make sure that there are no issues with the wiring.
Gardner Bender GFI-3501 Ground Fault Receptacle Tester & Circuit Analyzer, 110-125V AC, for GFCI / Standard / Extension Cords & More, 7 Visual LED Tests
28 new from $6.95
Free shipping
as of July 8, 2020 4:34 pm
Features
Tests: standard outlets, GFCI outlets, extension cords
Compact and easy to use
Tester trips between 6-9 mA
Succession of yellow and red lights provide indication of circuit status or specifies wiring errors
Tests for ground fault interruption, open ground, open neutral, open hot, hot/ground reverse, hot/neutral reverse and correct wiring
3. Hammer
We all know we have to have a good hammer when we are dealing with properties. We use it to nail down things.  We also use a good hammer to hammer in a sign in the ground. Sometimes you have to put a little elbow grease behind hitting the hammer. But having a good hammer does make a big difference.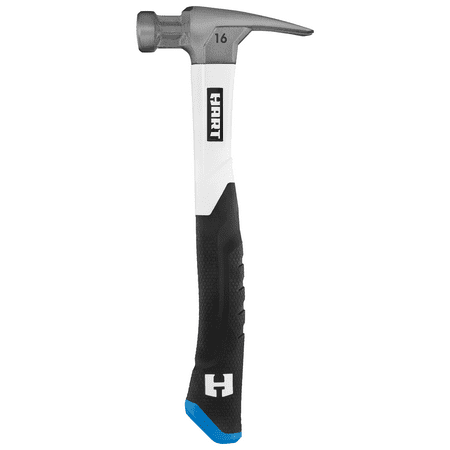 HART 16oz Fiberglass Handle Hammer, Rip Claw, Magnetic Nail Starter
as of July 5, 2020 12:17 am
The HART 16 oz. Fiberglass Hammer is a welcome and excellent addition to any DIYer's tool belt. The lightweight and durable design makes for a great hammer that is perfect for any project. This Fiberglass Hammer features an angled smooth face allowing for a straighter nail drive. This hammer...
4. Drill
Who can forget a good drill? If you going to do Real Estate then we know that a drill will come in handy. There are many times when you have to board up a home or add screws to a vacant property and sometimes in order to get into the property you are going to need a good drill. You never want to leave home without it.
5.  Lockboxes
We all know that we will need some lockboxes at some point. Its good to be able to have some lockboxes on deck in case you have to put one on the door to let contractors in. Lockboxes are always a must-have tool when you are doing Real Estate.
Master Lock 5400D Set Your Own Combination Portable Lock Box, 5 Key Capacity, Black
89 new from $23.75
8 used from $18.11
Free shipping
as of July 8, 2020 4:34 pm
Features
Large capacity key lock box enables secure storage of up to five standard (2 in.) house keys; Shackle fits most ball, biscuit, and tulip door knob styles
Set your own four-digit combination lock box; reset the combination for thousands of personalized combination code options
For indoor and outdoor use; key safe is constructed with a metal body for durability, vinyl coated shackle to prevent scratching, and shutter door to protect combination dials from weather
Exterior dimensions: 4 in. (10.2 cm) H x 3-1/4 in. (8.3 cm) W x 1-3/4 in. (4.4 cm) D; 13/32 in. (10 mm) diameter shackle with 1-13/32 in. (36 mm) L, 1-7/8 in. (48 mm) W
Capacity for 5 standard (2 in.) house keys; Interior dimensions are shaped like an ""L;"" Top section measures 0.3 in. x 1.56 in. x 2.95 in; bottom section measures 0.95 in. x 1.51 in. x 3.21 in.
6. Zip ties
Now I know we can't forget about our zip ties.  How many times have you put a sign up only to find that it blew away? That's where the zip ties come in. When you use the zip ties it helps hold the sign in place.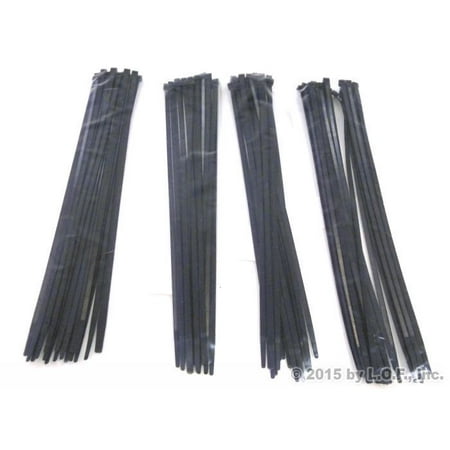 100-Pack Heavy Duty 14 Inches (50lbs) Zip Cable Tie Down Strap Wire UV Black Nylon Wrap
as of July 5, 2020 12:17 am
Premium Commercial Grade Nylon Cable Ties. 100 ties - 4.8 mm wide by 350 mm long - Black. These premium, commercial grade nylon cable ties have been lab tested for function and quality and can handle harsh weather conditions. Made from rust-resistant and corrosion-resistant, marine grade nylon...
7. Laser Distance Measurer
When you list a home and you have to put down room measurements. Then this device is a must-have when you are doing Real Estate. This will help speed up the process when you need to measure the rooms. This one can go up to 100 ft which is excellent for big houses. Never leave home without this one.
Bosch GLM165-10 Blaze One Laser Distance Measure, 165 ft. Range
as of July 8, 2020 4:34 pm
Features
ACCURACY: Features long range measuring with extreme accuracy and measures distances up to 165 feet to within 1/16 inch
EASY TO USE: Simple, one button operation press button once to begin measuring. The GLM16510 is compact enough to fit in any pocket. Features a back lit color display that allows measurements to be easily read, even in dark areas
LIVE MEASURING: Provides default real time measurement that adjusts as you move closer and farther from target, just like a tape measure
AUTO SQUARE: The Bosch GLM16510 laser measure includes Auto Square function to automatically calculate square footage with the push of a button
Durable: This laser distance measure is IP54 rated to withstand tough jobsite conditions such as rain or dust
8. Hornet Spray
I don't know about you. But, I can't tell you how many times I have gone up to a home and I've seen the hornet's nest. That's why its good to be ready and prepared with the hornet spray.
Spectracide Wasp And Hornet Killer 20 ounces, 2 Cans
as of July 5, 2020 12:17 am
The power is in your hands to keep your landscape in line – unleash it with Spectracide lawn and garden products. Our easy-to-use insect, lawn disease and weed control solutions help you tame lawn and landscape invaders with incredible pest-punishing power. Take command with Spectracide brand....
9. Level
I know that sometimes when you are walking through a home you sometimes can feel that the floor isn't right. That's why you want to have a level at your fingertips. A Level can help you determine if a floor is leveled or not. They come in hand when you can't determine if the floor has moved.
Home Improvement Tools : How to Use a Level
How to use a level accurately and easily is discussed in this free educational video series. Expert: George A. Finn III Bio: George Finn is an expert in mechanical ...
10. Flea Spray
Have you ever walked into a house to review the home only to find that the house had fleas? If you never had this happen I will tell you that there might be a time where you might run across this. It's a good idea to have this in your car ready to use.
OFF! Family Care Insect & Mosquito Repellent, Unscented with Aloe-Vera, 7% Deet 6 oz, Value pack. (Pack of 2)
out of stock
as of July 8, 2020 4:34 pm
Features
Formulated with DEET
Repels biting flies, gnats, no see ums, ticks, chiggers, and mosquitoes
Non greasy formula. Contains fragrance to mask DEET smell
Works on outer surfaces of clothing. Spray shirts, pants, socks, and hats. Will not damage cotton, wool, or nylon
11. Flashlight
Ok, I almost forgot this one. The reason is that most people use their cell phone flashlights. But I will tell you that there will be a time when the cell phone flashlight is not enough to see in a home that has no electricity. If that is the case, then it would be a good idea to have that good old fashion flashlight.
LED Tactical Flashlight, BINWO Super Bright High Lumen XML T6 LED Flashlights Portable Outdoor Water Resistant Torch Light Zoomable Flashlight with 5 Light Modes, 2 Pack
1 new from $18.99
Free shipping
as of July 8, 2020 4:34 pm
Features
【SUPER BRIGHT & LONG-LASTING】 BINWO S2000 high Lumen flashlight LED Bulb provides bright light, powerful Lumen LED generates a brilliant large area floodlight or a perfectly focused spotlight over a beam distance of 656ft/200m. Intense Spotlight for long-range observation. Super bright high performance LED flashlight with high quality of 50,000 hours working life(Batteries not included).
【ZOOMABLE FLASHLIGHT & ADJUSTABLE FOCUS】 Our flashlights utilize the latest durable CREE XML T6 LED chip, provides super bright light beam. This high-quality CREE LED Torch supports distance with easy-controlled head-pulling zoom and easy mode-switch by light taps of a button. You can adjustable focus range for different usage, stretching to adjust its focus and get spot beam and flood beams you need. Super bright zoomable focus perfect for distant observation and wide range illumination.
【5 LIGHT MODES CAN BE EASILY CONVERTED】 BINWO LED flashlight S2000 supports five switchable modes, High / Medium / Low / Strobe / SOS. A full-press to switch on and off and a half-press to cycle through lighting modes (a rapid off-on press also cycles lighting modes). Convenient for your use.
【SUPER DURABLE】 The body of this flashlight is built of high-quality aluminum alloy. Sturdy and durable enough for long time daily using. This flashlight skid-proof, abrasion resistance and ordinary waterproof design for a better experience. Waterproof by IPX-5, suitable for the outdoor environment and adverse weather conditions.
【PORTABLE MINI SIZE】BINWO LED flashlight is portable mini size, Length: 5.39in, Diameter: 1.37; Weight 185g, fits well in your hand or pocket. Compact to fit easily into your pocket wherever you go. Skid-proof design & water-resistant for multiple outdoor uses in adverse weather conditions. Push-button tail switch for easy one-handed operation, feel more comfortable and safe.
Conclusion:
In Real Estate there are times when tools are need and it is always a good idea to have these few tools at and. If you are located in the Dallas Forth Worth Area and you need assistant selling or buying your home. Feel free to contact me.