When we mention home decorating or home decorating ideas, we mistakenly assume that we require a large budget to work with. However, not all interior decorating of your living spaces calls for such significant investments of both time and money. Following such concerns, this article seeks to highlight ten home decorating ideas you can employ to refresh your living space in as little time as just one weekend.
1. Furniture Rearrangement
The belief that rearranging furniture is an undertaking for those moving houses is long outdated. Home decorating ideas such as shifting the position of your couch diagonally, for example, are simply quick fixes that help create the illusion of breathing room in a narrow space. Another useful trick is incorporating intriguing angles, which can be achieved by a slight movement of furniture to the left or right.
2. Paint a Wall
Nothing adds character and life to a room more than a splash of your favorite color on a wall. Incorporating an accent wall not only gives your space a focal point but it will help your space stand out in 2020. You can achieve this by painting a bold color on a wall, using wallpaper to add patterns and texture or stenciling. You should, however, ensure your choice is in harmony with other décors in the room despite the different shadings. The tapestry can also aid in achieving pattern and color as it is more versatile and flexible. It is not only stylish but also adds to the overall uniqueness as it creates a sense of softness in the room.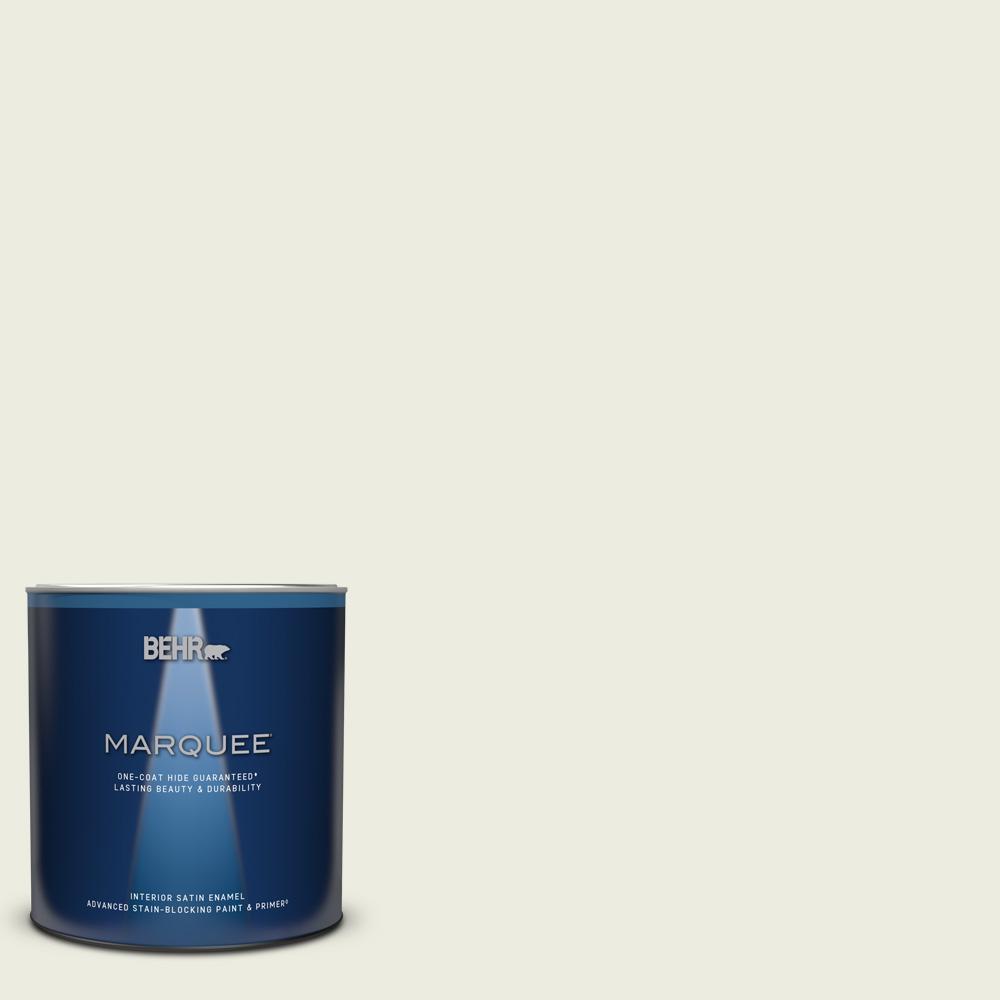 BEHR MARQUEE 1 qt. #ECC-37-2 Grand Heron Satin Enamel Interior Paint and Primer in One
Buy Now
Homedepot.com
as of September 21, 2020 1:06 am
BEHR MARQUEE Stain-Blocking Satin Enamel Interior Paint and Primer is our most advanced interior paint and primer ever - delivering high-performance coverage and color protection that makes the beauty last longer. Your new look will stay looking fresh and beautiful year after year backed by a...
3. Bring in Plants
Going green equates to improved quality of life, and in the case of home decorating, it adds life to your place in the form of color and fresh air. There is a myriad of options from live plants, which are great emotional relievers to the artificial kind that are made from silk.
Winlyn 2 Pack Artificial Potted Plants Faux Eucalyptus & Rosemary Greenery in Pots Small Houseplants 8.3"-9" Tall for Indoor Greenery Tabletop Décor Centerpiece
1 new from $18.99
Free shipping
as of July 19, 2020 12:26 pm
Features
Quantity: This set of Artificial Potted Plants includes Faux Eucalyptus and Rosemary Greenery. Each small houseplant comes already set in its own paper pulp pot for easy displaying.
Dimensions: The Artificial Potted Plants measure appr. 8.3" to 9" tall, from top of the plant to the bottom of the pot and 7.9" to 8.3" wide, from tip to tip of the leaves. The paper pulp pots are appr. 3.1" tall and 3" wide.
Color: This set of Faux Potted Greenery features dusty grey green eucalyptus plant and two-tone green rosemary plant separately set in rustic concrete-color pots. These artificial plants look so realistic that you might feel the urge to water them!
Material: The Faux Eucalyptus and Rosemary Plants are made of plastic and set in sturdy paper pulp pots with simulated foam soil. These Small Houseplants require no trimming or watering and will stay fresh-looking all year long.
Faux Potted Eucalyptus & Rosemary Plants are perfect for displaying on tabletop, office desk, nightstand, shelves, cabinets, windowsill, fireplace mantel, coffee tables, dining table, toilet tank, counter top, bookcase or any other little corner that needs greenery décor. They also make a great gift for housewarming parties, weddings and holidays.
4. Roll out the Rug
Area rugs are an excellent way to define different sections of a room, such as conversation areas. To effectively use this home decorating idea in your place, rug selection is of great importance. Your choice should be advised by your current color scheme to help you create harmony and control in the entire space seamlessly. Layout angles are also a great way to reflect your personality in your area.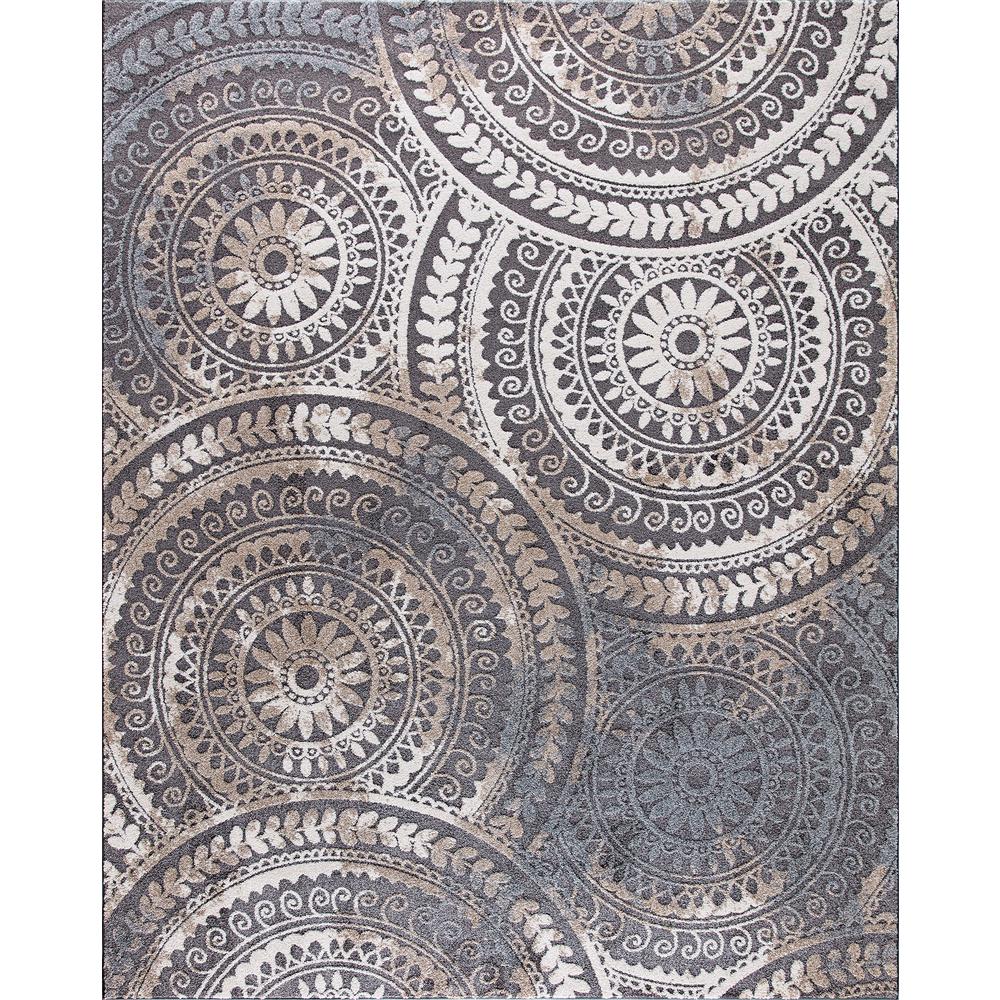 Home Decorators Collection Spiral Medallion Cool Gray 8 ft. x 10 ft. Tones Area Rug
Buy Now
Homedepot.com
as of September 21, 2020 1:06 am
The Spiral Medallion Gray 7 ft. 10 in. x 9 ft. 10 in. Area Rug is ideal for bringing your home design together. Perfect for helping to create a calm environment, it has gray colors, adding to your beautiful decor. Great for keeping your room warm, it is 0.55 in. thick, creating an insulated place...
5. Hang Pictures or Mirrors
Displaying your collection of art or photography on a wall as a home decorating idea not only adds character to spaces but also grants you ownership of the place. Simplicity in your variation is bound to give better results as you mix up ornate frameworks. When working with mirrors, opt for over-sized pieces positioning them such that they reflect intriguing views.
Abstract Blue Brown Like Several Holes Wall Art Painting The Picture Print On Canvas Abstract Pictures for Home Decor Decoration Gift
1 new from $53.99
Free shipping
as of July 19, 2020 12:26 pm
Features
Size:12x26Inchx2Panel,12x35Inchx2Panel
Feature:More than 28000 kinds of wall art to Meet your needs in my shop
Giclee artwork, print on the premium artist canvas.Gallery wrapped and stretched with wooden frame on the back. Each panel has a black hook already mounted on the wooden bar ready to hang out of box.
A perfect wall decorations paintings for living room, bedroom, kitchen, office, Hotel, dining room, office, bathroom, bar etc..A great gift idea for your relatives and friends.
Your satisfaction is 100% guaranteed! Once your prints arrives, if you are unhappy for any reason, we will provide a full refund within 30 days after receipt.
6. Group Figurines
Groupings of your treasured collectibles are a fantastic way to show off your personality. Once you have identified your display area, related items should form a cluster arranged in sets of three or five with varying shapes and sizes for additional character. Playing around with different shapes and sizes is a terrific optical trick adding onto the overall attractiveness of the room.
Ctystallove Home Decor Accessories Animal Porcelain Ornaments Ceramic Crafts Art Figurines (Cat)
1 new from $25.85
Free shipping
as of July 19, 2020 12:26 pm
Features
Material: High temperature firing ceramics
Size of ornaments set: Large: H9.8*W3.5 inch; Medium: H8.7*W4.3 inch; Small: H4.7*W2 inch
Features: cute style; the surface of the statues is smooth and easy to clean; To prevent slippage, there are anti-skid pads at the bottom
Suitable for various home decoration styles, can put in living room, bedroom, dining room, office desk, study, club etc.
It is beautifully packaged and suitable as a gift
7. Decorative Pillows
These are perfect possession for interior decorating of living spaces as they add texture and pattern to your rooms. They quickly transform your sofa and thus are great for transitioning towards significant makeovers.
Art Decorative Wall Mirrors Large Grecian Venetian Mirror for Hotel Home Vanity Sliver Mirror (27.5" W x39.5 H)
2 new from $199.99
Free shipping
as of July 19, 2020 12:26 pm
Features
1️⃣With its multi facet frame the mx.home glass framed mirror is a stylish addition to any home. Striking in its appearance the mirror is made up of a centre piece of mirrored glass with lots of small square cut glass pieces surrounding it to make the dramatic frame. The mirror is suited to any contemporary décor but could also be used in a minimalist setting to create a high impact feature.
2️⃣High-End silver mirror is used for all MIRROR TREND mirror product, it could eliminate the reflection distortion usually found in low-end mirrors. Mirror's smooth edges are hand polished, not only for safety but also to enhance their beauty.
3️⃣Sparkling in the light this round Venetian mirror is perfect for projecting light around your room as well as creating the illusion of increased space. The mirror can be hung either landscape or portrait depending on available wall space, either way the mirror will create a wonderful look. Generously sized this mirror is certain to make a gorgeous impression on your wall and can be featured either alone or alongside other decorative furniture and accessories.
4️⃣Each item comes with sturdy 3 hole hooks plus Care Instructions attached. Product can be hung easily and safely.
5️⃣30 DAYS MONEY BACK GUARANTEE: Your satisfaction is one of the highest priorities of MX.HOME MIRROR, please feel free to send us an email if you have any issues with your new wall mirror, we will make a full refund for you. You have not risk to try it!
8. Replace Lamps
The appearance of your lamps is of importance as every other aspect of your room décor. You should thus purchase modern lamps that as statement pieces as well as improved lighting.
LIGHTSHARE Upgraded 36Inch 16LED Natural Willow Twig Lighted Branch for Home Decoration, USB Plug-in and Battery Powered
2 new from $17.99
Free shipping
as of July 19, 2020 12:26 pm
Features
100% wood natural twig branches, 4 brown branch decorated with 16 LED light, warm white lights (vase not included)
Upgraded power supply with plug-in USB and batteries operated(USB charger and 3AA batteries not included)
Overall high: 36 Inches; battery extension cord: 16 inches; USB power cord: 60 inches; indoor use only
Upgraded deluxe cylinder box, blister package, better for protection and collection
As all twigs are 100% natural and dried, treat it gently to avoid any twig branch broken.
9. Put a Throw on the couch.
These decorative pieces tend to have similar effects as the decorative pillows. They add texture and character to furniture and thus can be an excellent alternative to upgrading a simple couch. They come in different textures, patterns, and fabric as either naturals or artificial, therefore, there is a high likelihood of finding one that meets your style.
HOMFINER Decorative Throw Pillow Covers for Couch, Set of 6, 100% Cotton Modern Design Stripes Geometric Bed or Sofa Pillows Case Faux Leather 18 x 18 inch
1 new from $39.99
Free shipping
as of July 19, 2020 12:26 pm
Features
COVERS ONLY - Set of 6 pillow covers ONLY, 18x18 in. The pillow inserts are NOT included.
QUALITY DESIGNS - The neutral and universal trendy designs make them can be used in any environment. Simply fill these with your pillow inserts to add a designer touch of your home!
DURABLE MATERIAL - 5 of the pillow covers are 100% natural cotton woven fabric, this is a durable and machine washable canvas textile. The camel one is high quality vegan faux leather, can be cared in wipe clean with damp cloth. (Faux leather might has a strong initial smell, it's normal, not the product quality problems. We highly recommend airing out before first use, please reference the method in the bottom of Product Description.)
STURDY WORKMANSHIP - The seams are double stitched and serged, and the invisible zippers in the bottom are classy, those will help the covers easily stand up to the frequent removal and fill.
MONEY BACK GUARANTEE - Each pillow cover is made of high end quality material for long-lasting. We hope our customers will receive a stunning well-designed pillow covers set with a reasonable price and excellent customer service. That's why our product is backed with HOMFINER 100% Money Back Guarantee, if for any reason you are not satisfied with this set, we'll refund your money with no question asked.
10. De-clutter
Clutter can quickly discount the effort that goes into incorporating home decorating ideas in your place. Identify storage spaces for items such as children's toys, seasonal decorations, clothing, and other things that may deduct from the overall character of a room.
Conclusion:
Evidently, home decorating is all about fooling the eye; hence, you should embrace this undertaking as an adventure rather than an obligation. This change in perspective will enable you to incorporate these tips and tricks with ease, the result, a smoother decorative venture.